12 Places to Get Great Green Gifts (plus Bonus Recommendations!)
A Guide to Eco-Friendly, Recycled, Organic, Natural, Fair-Trade, Upcycled, and Otherwise Green Alternatives
Back in 2004-2007, I took the time every holiday season to compile a little PDF guide featuring a full 100+ great eco-friendly/green gift ideas. I considered myself something of an "eco-shopper" (and still do). Someone who can find you an organic, recycled, all-natural, fair-trade, vegan, and/or used version of any thing you might want to get or give.
I took great pleasure in selecting the coolest, most interesting and environmentally friendly wares, suggesting that you consider these items instead of standard commercial holiday fare. I got wonderful feedback on these gift guides. It was a joy to scour the web for these unique collections.
Some things have changed. One, I no longer have time to do that kind of extensive shopping—labor of love though it was. And two, there are literally a hundred-fold many more earth-friendlier resources to choose from now!
Many of the purveyors from my older guides no longer exist—small, artisan, independent green businesses do sometimes come and go, alas. But for every one that may have quietly closed its doors, the good news is that probably 50-100 more have opened.
Green goods are becoming bigger and bigger business. Although "greenwashing" and "fake green" is a real issue, the fact is there are more choices than ever for eco-friendly alternatives to most things we want to buy. It would take me exponentially longer today to wade through all the options and select "just" 100.
I missed doing those guides, however, so in the last few years I decided on a compromise. Though the list of retailers is too long to be thorough, I can create at least a short list of fave eco-marketplaces to browse—and give a few gift idea examples for each place. So that's what I've done!
So here you are: TWELVE Places To Do Your Holiday Eco-Shopping
There's also:
a bonus list of natural/eco health, beauty, and spa gift sites
a short list of online green gift guides/DIY projects
a link to alternative eco gift wrap ideas
links to nonprofit contributions and "simplify the holidays" ideas
The 12 main stores are listed in no particular order—not order of preference. 
NOTE: A couple of these sites (literally, like 2) are offering either codes for my readers or an "affiliate percntage" for me.  Most of these retailers are however unaware that I even do this. This has always been first and foremost a service of the heart—after all, I'm "selling" other people's stuff!  Just because if you're going to shop for the holidays (and most of us are, even if with restraint), I want to raise awareness of more thoughtful alternatives.
Of course, simply using and buying less is always the best way to go of all. Even "greener" gifts still require resources, from manufacture to delivery. Experiences are the most valuable (and "smallest-footprint") gifts; presence is the best present!
But I'm not foolish enough to think everyone is simply going to stop buying stuff. Ha! Hence, the guide. If we're going to shop, let's do our very best—lowest earth impact, highest positive impact.  🙂
Enjoy, and happy holidays!
A fairly basic, more-utilitarian-than-luxury green "general store."
Sample gift ideas: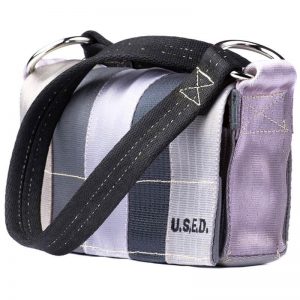 Hemp and recycled rubber purses and wallets
Photovoltaic solar backpacks and chargers
Recycled glass earrings
Recycled fleece dog bones and beds
Solar outdoor lanterns
Recycled notebooks, pens, pencils and art pads
Quality wooden toys
---
A worldwide marketplace where individual artisans market and distribute their wares to the public. Searching "organic cotton" "recycled" reclaimed" and so on will reveal a massload of hits in every category you could imagine. If you want gifts to be handmade and one-of-a-kind as well as eco-friendly, check this out. It's really addictive! And SUPPORTS ARTISTS!
Handmade quilts, blankets, pillowcases
Handmade jewelry
Handmade organic cotton yoga pants, skirts, sweaters
Handmade rugs
Handmade toys
Handmade chairs
Handmade pillows
Handmade wreaths
Handmade lightswitch plates
Handmade candleholders
Handmade baby clothes
Handmade belts
Handmade kitchen towels
Handmade upcycled recycled cashmere fingerless gloves
Handmade pet ID tags, collars, and bowl mats
Handmade mugs
Handmade upcycled sweater hat
Handmade calendars
Handmade storage boxes
Handmade furniture
Handmade cookbook holder
Handmade pretty much anything–go search!
---
Sample gift ideas:
3-packs of organic cotton socks
Recycled glass tealight holder
Recycled biofuel candle
Fair-trade coffees
Organic cotton baby toys and clothes
Hand-blown drinking glasses
Handmade artisan jewelry
Recycled journals
---
Another great green "general store." Some great high-end bedding and home designs as well as smaller gifts.
Sample gift ideas: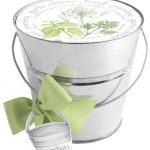 Liquid soap made with purified glycerin from restaurant vegetable biofuel
Mini garden-in-a-recycled pail
Organic cotton flannel PJs and robes
Organic embroidered kitchen towels
Reusable bags by Envirosax and Baggu
Repurposed soda/beer bottle tumblers
Wine bottle tumblers
Organic herb grow bottles
Gorgeous stainless and glass water bottles
Organic cotton throw, blanket or towels
Stainless steel lunchware
Coconut bowls
Glass straws
Eco dog toys and beds
---
Unique selection of clothing, home, travel, camping, office, toy, pet and spa items from a wide range of green brands.
Ecofriendly crayons shaped like rocks or stars
Recycled and hemp dog collars, beds, and toys
Recycled tire or NeoGreene laptop sleeves
Recycled wine bottle drinking glasses
Recycled glass water bottle
Recycled paper, pencils and office supplies
Organic cotton towels, sheets, bathrobes, and PJs
Organic baby clothes, stuffed toys, and blankies
Solar flashlights, reading lights and camp lights
Recycled backpacks and duffels
Beautiful printed recycled tees
---
---

---

Whole Foods
My fondness for this national company (whatever its warts, which any company has, I think it does a lot of good and beats standard grocery stores by miles) does extend to holiday shopping. If you like to shop in person for gifts, it's one of the best marketplaces for eco-friendly variety. (NOTE: I do have to say that since the Amazon purchase of WF, the store is going downhill in my view. For example, they instantly replaced the nice organic EO hand sanitizer with (ew!) toxic propylene-glycol-and-gross-synthetic-fragrance Purell). They've been selling GMO potatoes on the sly. Other changes, too. I'm not sure what they might be carrying in the future that they currently eschew. Be warned.)
Sample gift ideas: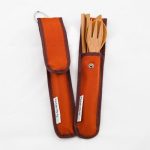 Natural and/or organic candles
Natural and/or organic lotions
Organic cosmetics
Natural perfumes
Selection of artisan organic olive oils and balsamic vinegars
Selection of artisan spreads, organic gourmet crackers and olives in a basket
Organic and biodynamic wines
Essential oils and diffusers
Handmade soaps cut to custom bars
Organic chocolates and truffles
Eco-friendly water bottles, lunch containers, and mugs
Organics cotton dishcloths
Selection of organic artisan teas and/or coffees and cookies
Eco-friendly cookware and kitchenware (e.g. bamboo ; recycled spatula)
---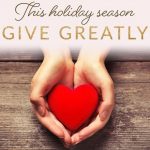 Part of the Greater Good Network. Many relatively low-priced fair-made gift items such as apparel, housewares, accessories and jewelry. Every purchase donates bowls of food to a shelter, and you can also narrow your search to "shop green" in every category as well as organic, recycled, solar, etc. To target most green items, use the Eco-Friendly, Fair-Trade, Global Girlfriend, Novica, and Gifts that Give More tabs on the left side.
---
New to the list this year! Lots of cool gifts—very garden-oriented and kitchen-focused especially.
---
Artisanal jewelry, clothes, art, and household items. Beautiful stuff and supports artists and artisans from around the world. NOVICA's mission is to "spread happiness by celebrating exploration, empowering artists, and preserving global culture."
---
Kiva now has its very own "Novica-like" store in addition to its micro-lending contribution site (below under "Contributions).
---
They don't bill themselves as eco-friendly, but maybe they should. While they don't focus on eco-goods per se, a lot of their unique and whimsical items are. Searched "recycled" and you get 489 (!) hits. Bright, fun colorful catalog!
---
They've been the go-to site for the hardcore enviro-do-it-yourselfers since the 1970s, but they're a great resource for gifts too.  While many of their items are large, practical appliances for off-grid homesteaders, they also have a nice selection of eco-friendly kitchen goods, gardening supplies, kids toys and activities/experiments, water bottles, flashlights, solar chargers, and books. A great company with a great ethics.
---
SHORT-LIST OF ECO-CLOTHING SHOPS THAT SELL VERY SPECIFIC THINGS
PACT  (www.wearpact.com) Organic cotton tees, hoodies, lounge pants, pjs, undies, and other apparel. REALLY good stuff, nice basics. Organic saves water and chems, and now they will issue you a free shipping label to use your delivery box to ship gently used clothes to the nearest charity!  Good, good company. NOTE: for Green Friday weekend, you'll get the best deals going direct to the site, but after it's over you can get 20% off using my link.

BOMBAS (www.bombas.com) Every pair you buy, a pair is donated to a homeless shelter—a great social mission. And they are great socks!
Prana

  (www.prana.com)  Although there are lots of organic clothing stores now, I gotta give a shout out to Prana.  I'm a "Prana Influencer" now, yay! And I LOVE that as a fitness professional, I get to choose form so many sweet, comfortable, functional styles in organic cotton. Search "organic" on their site and you get 221 hits! That's a commitment to organic that makes a difference.

You also gotta love Patagonia for what they just did with their tax cut—and they also made a big commitment to organic cotton long before anyone else did, Their stuff lasts like the dickens and they repair stuff if it doesn't!
---
---
FOR YOUR BEAUTY/SPA GIFTS
BONUS LIST of natural/organic/synthetic-free cosmetics and beauty products.
Forget Sephora and Beauty.com—go green, clean beauty! These are the "Sephoras" of all-natural, organic and chemical-free cosmetics. There are lots of places to get these kinds of products, but these are some of my faves, and they offer variety/uniqueness and the bit of special, high-end sparkle that you might want holiday gifts to have. Fun sites to browse!  (Credo's been my fave lately. The lipsticks, OMG!)
EXTRA SPECIAL NEW BODYCARE SITE!
It is VERY rare that I single out brands, rather than just cite marketplaces where you can explore all the many brands available. But I must give a shout out to this luscious decadent new handmade artisan skin and body care line i discovered while speaking at VegOuut Tucson a few weeks ago!I think they'd make fabo gifts!
These lotions and potions achieve an unbelievably delish aroma/fragrance scene with ZERO artificial anything. There are a lot of "natural" products that say "contains essential oils" that still ALSO contain synthetic fragrance as well (think about it: "contains x" doesn't mean it DOESN'T contain y!). I won't touch 'em (synthetic parfum usually has cancer-causing pthalates). While I happily admit there are a ton of absolutely lovely body care products these days, from basic to luxury, I loved the smell of these so much (I left having sampled dozens and snapped up several!) that I had to include them this year.  (I'm staring at a giant bottle of Lemon Cake lotion on my desk as I write this! Mmmmmm…)
I asked Kimberly, the owner and crafter of these amazing products, to give my readers and clients a discount to try them for gifts this year. And she said yes!  So just use the code ROBYN and you will receive a 10% discount (they also have a 30% off Black Friday sale—I hate "Black Friday," you know, but just sayin').
BONUS BEAUTY/SPA LINKS:  Health/vitamin online stores like luckyvitamin, iherb.com and Vitacost also have a nice selection of hair, skin, cosmetic and spa items, most very affordable.
---
---
Others' Green Gift Guides!
---
Do-it-Yourself eco gifts and wrap Pinterest Board!
http://www.pinterest.com/ecoartware/eco-gifts-wrapping/
(Do Americans really need to spend $2.5 billion a year on Christmas WRAP alone?!)
---
---
MAKE A CONTRIBUTION, GIVE A GIFT
There are many, many nonprofit sites where you can make a contribution in someone else's name as a gift. Almost any charity or cause will allow you to do this.
I love microlending with KIVA because you can fund projects of all sizes to help sustain people all over the world—with just $25 you can be a "philanthropist."
Animal charities will often send a plush toy when you "adopt" an endangered species (and you can do this in a recipient's name).
KIVA:   www.kiva.org/gifts/kiva-cards
DEFENDERS OF WILDLIFE GIFT GUIDE:  secure.defenders.org/site/SPageNavigator/wagc_homepage.html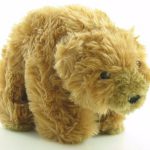 NATURE CONSERVANCY GIFT GUIDE:   gifts.nature.org/
---
A RANDOM LIST OF HEALTHY PICKS FROM A HEALTH COACH AND HERBALIST (ME 🙂 )
Banyan Botanicals – one of my favorite sources for Ayurvedic herbs and oils.   Try some of the mini-size massage oils for Ayurvedic constitutions as stocking stuffers.
Safety Blue – Blocking blue-spectrum light at night is a very real and noticeable way to improve your sleep quality. WHat better gift than the gift of sleep? They'll even give a 20% discount on glasses in the Sleep Collection with code ROBYN2019!
Floracopeia – While they're not my primary plant medicine, I love essential oils for aroma-therapeutic benefits, and a diffuser and a few nice oils makes a lovely gift for just about anyone. There are a number of quality essential oils (pure, undiluted, no synthetics or adulterations) on the market—if you don't like the MLM companies such as Young Living or DoTerra there is Plant Therapy, Rocky Mountain Oils, Gya, Eden Gardens and Mountain Rose Herbs, to name a few.  But Floracopeia is kind of the Rolls Royce of essential oils, and David and Sara Crow are qualified herbalists and some of the most knowledgeable educators who have furthered the cause of aromatherapy and oils/flower essences as medicine. I find their flower essence tinctures to be some of the most powerful flower essences I have used, and the bottles are beautiful and gift-worthy—find one for an issue or goal someone has, and they'll love trying something new.
Urban Moonshine Tinctures. There are literally tens of thousands of medicinal herbs (and even more products made with them), and mostly i recommend you consult with a qualified herbalist and practitioner who can help you determine what herbs are best for your goals, body type, health conditions and more. However, there are a few botanicals and products that nearly everyone could benefit from. (Turmeric , for example, although it's perhaps not the giftiest—then again, this easy-to-make Gaia Golden Milk or this yummy Turmeric Blend spice mix…) But at this time of year, how can you resist something called Joy Tonic?  This tincture uses some lovely herbs that are not your run-of-the-mill St-Johns-Wort-for-depression—it is brightening and soothing, and the effect is actually quite feel-able. Everyone I know who's tried it loves it.  (NOTE: This statement has not been evaluated by the FDA and this product is not intended to diagnose, treat, cure or prevent any disease.)
Health Apps – Perhaps your recipient would like a meditation app, a GPS app, a fitness tracking app or a sleep monitor. Helpful, waste-free and fun gadgety tech without all the big expense. Let me know if you need recs!
Spices. If you dont want to get all
---
---
OTHER ECO-GIFT IDEAS:
Plants. Shop a nursery, give something that grows. Many online companies will now ship plants of all sizes.
Art. Music downloads are waste-free!  And supporting independent artists is a great gift to the recipient AND the artist.  I still have music for sale on CDBaby and iTunes, though I put my music career aside to return to health coaching and herbalism.  Better yet, support one of the many artisst you must know  (Invest in paintings and photography too!)
And finally: check this out and take the pledge. And get this booklet. Many resources here, including a guide, tips, an alternative gift registry (to give experiences) and more.
From Center for a New American Dream, who used to publish all my gift guides.
Their motto is "More of What Matters." It's awesome. https://newdream.org/simplify-the-holidays 
Shop judiciously, thoughtfully, consciously—give and give back!  HAPPY HOLIDAYS!
Please share this guide freely and spread the awareness of voting with our dollars. Buy less—and when you do buy, buy as much recycled, organic, fair-made and local as you can. Thank you!
---
Robyn Landis is an ACE-certified holistic health coach, fitness trainer, fitness nutrition specialist, behavior change specialist, bestselling author and herbalist who likes to call herself a "joyful nourishment instigator."  A 25-year veteran of the fitness industry who vibrantly walks her talk, she believes that when we consciously evolve how we THINK about healthy choices, we then gladly DO what it takes to live long and strong. Her unique, trademark Conscious Inspiration™ process has helped thousands overcome health-info confusion, overwhelm, and resistance—and crack the code of "motivation" to find joy and ease in healthy living.
Robyn tirelessly dissolves destructive myths about health and fitness, and models joyful self-care.She weaves nearly three decades of study and practice into a signature blend of science, spirit, and common sense—refreshingly free of hype, regimens, and extremes. Her books (including Herbal Defense, cowritten with one of the world's top plant-medicine experts) are published in five languages with a combined 200,000 copies in print, and her third is on the way. 
Robyn coaches and trains privately and in groups, helping people LOVE getting the body and energy that's fit for their purpose. Her clients learn to integrate food, exercise, rest, meditation and traditional healing, and become deeply happy getting exceptionally healthy™ —with energy to spare and the health to thrive and live fully. Her online courses include "NOURISH U: 9 Weeks to More Energy, Less Fat and a Super-Fueled Life." www.robynlandis.net, www.nourish.university. She also speaks and writes passionately about how we can transform medicine and fitness culture to inspire people to be good to themselves—which is what self-care really is.