10 Places to Get Your Gifts (plus Bonus Recommendations!)
A Guide to Eco-Friendly, Recycled, Organic, Natural, Fair-Trade, Upcycled, and Otherwise Green Alternative
Back in 2004-2007, I took the time every holiday season to compile a little PDF guide featuring a full 100 great eco-friendly/green gift ideas. I considered myself something of an "eco-shopper" (and still do)—someone who can find you an organic, recycled, all-natural, fair-trade, vegan, and/or used version of any thing you might want to get or give. I took great pleasure in selecting the coolest, most interesting and environmentally friendly wares, suggesting that you consider these items instead of standard commercial holiday fare.
I got wonderful feedback on these gift guides, and it was truly joyful to scope and scour the web for these unique collections.
Some things have changed. One, I no longer have time to do that kind of extensive shopping—labor of love though it was. And two, there are SO many more eco-friendly resources to choose from now! Some of the purveyors from my older guides no longer exist—small, artisan, independent green businesses do sometimes come and go, alas. But for every one that may have quietly closed its doors, the good news is that probably 25 more have opened.
Green goods are becoming bigger and bigger business, and although greenwashing and "fake green" is a real issue, the fact is there are more choices than ever for truly eco-friendly alternatives to most things we want to buy. It would take me exponentially longer today to wade through all the options and select just 100.
I missed doing those guides, however, so in the last few years I decided on a compromise. Though the list of retailers is too long to be thorough, I could create at least a short list of favorite eco-marketplaces to browse, and give a few gift idea examples for each place. So that's what I've done! I've mailed this PDF out to hundreds of people every year and received grateful feedback, and past guides were published online.  This is the first year I've had the post on a blog!
So here you are: 10 Places To Do Your Holiday Eco-Shopping.
There's also:
a bonus list of natural/eco health, beauty, and spa gift sites
a short list of online green gift guides/DIY projects
a link to alternative eco gift wrap ideas
links to nonprofit contributions and "simplify the holidays" ideas
The 10 main stores are listed in alphabetical order, not order of preference. My personal faves? Etsy, Bambeco, Ultimate Green Store, The Green Life, and (gotta say it) Whole Foods.
NOTE: No kickbacks here, by the way; no affiliate programs or even thank-you gifts—currently none of these retailers are, as far as I know, even aware that I do this. (Maybe I should tell them…) All a service of the heart—simply because if you're going to shop for the holidays (and most of us are, even if with restraint), I want to raise awareness of thoughtful alternatives.
Enjoy, and happy holidays!
---
---
Amazing green "general store."
Sample gift ideas: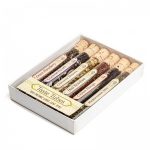 A wide range of eco/natural beauty products, from basic to luxurious
Chocolates and truffles, including you won't find anywhere else (blueberry almond? sunflower banana?lime basil?!)
Unique organic teas, cocoas, and other beverages
Organic, recycled, and alternative clothing and accessories
Beautiful aromatherapy products
Unusual spices, seasonings, salts and condiments
Gloves, scarves, hats, cell phone cases, purses, backpacks, totes, handbags
Babies' and children's toys and clothes
Dog and cat toys
---
Part of the Greater Good Network. Many relatively low-priced fair-made gift items such as apparel, housewares, accessories and jewelry. Every purchase donates bowls of food to a shelter, and you can also narrow your search to "shop green" in every category as well as organic, recycled, solar, etc. To target most green items, use the Eco-Friendly, Fair-Trade, Global Girlfriend, Novica, and Gifts that Give More tabs on the left side.
Hand-made purses
Recycled totes / shopping bags
Fair-trade, hand-made jewelry
Recycled paw print sticky notes
Recycled binder pencil case
Handmade folk art garden stakes
Recycled sheet metal watering can
Solar light/rain gauge
Women's Bean Project Soup Mix
Thistle Farms Healing Oils and lip balms
Global Girlfriend® Fair-Trade organic clothes and jewelry
Novica items (in association with National Geographic)
---
"Hot style for a cool planet"—great, beautifully-laid-out and -curated selection of unique home, outdoors, accessories and gifts. Many handcrafted/one-of-a-kind. Plus, every purchase plants a tree.
Sample gift ideas: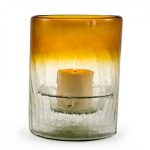 Artisan organic jams
Reclaimed wine bottle basil grow kit
Maple syrup soy wax candle
Recycled journals
Salt bar kit
Assorted seed kits
Organic throw pillows in assorted patterns
Recycled glass drinkware in assorted styles and colors
Reclaimed wine bottle soy candle
Garden-in-a-bag organic herbs
Gorgeous organic luxury spa items
Organic cotton towels
Beer-making kit
Solar lanterns
Reclaimed wood frames
---
Yet another green "general store."
Sample gift ideas: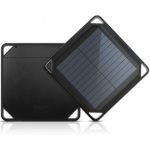 Hemp and recycled rubber purses and wallets
Photovoltaic solar backpacks and chargers
Recycled glass earrings
Recycled fleece dog bones and beds
Solar outdoor lanterns
Recycled notebooks, pens, pencils and art pads
Quality wooden toys
---
"Eco- and animal-friendly jewelry, furnishings, and gifts by indie artists." Unique, cool gifts from recycled, reused, and natural materials.
Sample gift ideas: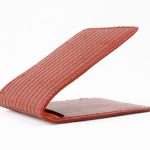 45rpm desk clock
Recycle telephone wire basket
Recycled class light-catchers
Record label coasters
"Wreath" of recycled traffic signs
Firehose toiletry kit, card holder, purses, bags
Watch movement cufflinks
Traffic sign keyrings
Vinyl record bowls
Fingerless gloves made of recycled sweaters
Transit token charm bracelets
Recycled record cuff
Chair-back hangers
---
A worldwide marketplace where individual artisans market and distribute their wares to the public. Searching "organic cotton" "recycled" reclaimed" and so on will reveal a massload of hits in every category you could imagine. If you want gifts to be handmade and one-of-a-kind as well as eco-friendly, check this out. It's really addictive! And SUPPORTS ARTISTS!
Handmade quilts, blankets, pillowcases
Handmade jewelry
Handmade organic cotton yoga pants, skirts, sweaters
Handmade rugs
Handmade toys
Handmade chairs
Handmade pillows
Handmade wreaths
Handmade lightswitch plates
Handmade candleholders
Handmade baby clothes
Handmade belts
Handmade kitchen towels
Handmade upcycled recycled cashmere fingerless gloves
Handmade pet ID tags, collars, and bowl mats
Handmade mugs
Handmade upcycled sweater hat
Handmade calendars
Handmade storage boxes
Handmade pretty much anything–go search
---
Sample gift ideas: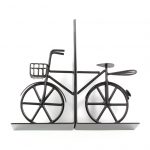 3-packs of organic cotton socks
Recycled glass tealight holder
Recycled biofuel candle
Fair-trade coffees
Organic cotton baby toys and clothes
Hand-blown drinking glasses
Handmade artisan jewelry
Recycled journals
---
Another great green "general store."
Sample gift ideas: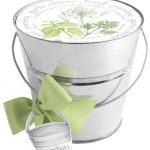 Liquid soap made with purified glycerin from restaurant vegetable biofuel
Mini garden-in-a-recycled pail
Organic cotton flannel PJs and robes
Organic embroidered kitchen towels
Reusable bags by Envirosax and Baggu
Repurposed soda/beer bottle tumblers
Wine bottle tumblers
Organic herb grow bottles
"Tree To Be" apple tree
Gorgeous Earthlust stainless water bottles
Glass LifeFactory water bottles
Organic cotton throw, blanket or towels
Stainless steel lunchware
Coconut bowls
Glass straws
Eco dog toys and beds
---
Unique selection of clothing, home, travel, camping, office, toy, pet and spa items from a wide range of green brands.
Ecofriendly crayons shaped like rocks or stars
Recycled and hemp dog collars, beds, and toys
Recycled tire or NeoGreene laptop sleeves
Recycled wine bottle drinking glasses
Recycled glass water bottle
Recycled paper, pencils and office supplies
Organic cotton towels, sheets, bathrobes, and PJs
Organic baby clothes, stuffed toys, and blankies
Solar flashlights, reading lights and camp lights
Recycled backpacks and duffels
Beautiful printed recycled tees
---
---

---

Whole Foods
My fondness for this national company (whatever its warts, which any company has, I think it does a lot of good and beats standard grocery stores by miles) does extend to holiday shopping. If you like to shop in person for gifts, it's one of the best marketplaces for eco-friendly variety.
Sample gift ideas: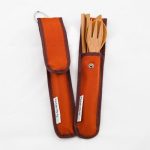 Natural and/or organic candles
Natural and/or organic lotions
Organic cosmetics
Natural perfumes
Selection of artisan organic olive oils and balsamic vinegars
Selection of artisan spreads, organic gourmet crackers and olives in a basket
Organic wines
Essential oils and diffusers
Handmade soaps cut to custom bars
Organic chocolates and truffles
Eco-friendly water bottles, lunch containers, and mugs
Organics cotton dishcloths
Selection of organic artisan teas and/or coffees and cookies
Eco-friendly cookware and kitchenware (e.g. bamboo ; recycled spatula)
---
---
---
BONUS STORES
Uncommon Goods (www.uncommongoods.com)
They don't bill themselves as eco-friendly, but maybe they should. While they don't focus on eco-goods per se, a lot of their unique and whimsical items are. Searched "recycled" and you get 497 (!) hits. Bright, fun colorful catalog!
Real Goods (www.realgoods.com)
They've been the go-to site for the hardcore enviro-do-it-yourselfers since the 1970s, but they're a great resource for gifts too.  While many of their items are large, practical appliances for off-grid homesteaders, they also have a nice selection of eco-friendly kitchen goods, gardening supplies, kids toys and activities/experiments, water bottles, flashlights, solar chargers, and books. A great company with a great ethics.

---
---
---
SHORT-LIST OF ECO-SHOPS THAT SELL VERY SPECIFIC THINGS
BOMBAS (www.bombas.com) Every pair you buy, a pair is donated to a homeless shelter—a great social mission. And they are great socks!
bGREEN (www.bgreenapparel.com) The first fair trade USA-made organic clothing shop.
reuseit   (www.reuseit.com) The perfect site for all stocking stuffers related to re-using: bottles, jars, utensils, bags, cloths, and food containers of all kinds. And more!
Hybridlight  (www.hybridlight.com)  Nothing but quality, innovative solar flashlights.
---
---
FOR YOUR BEAUTY/SPA GIFTS
BONUS LIST of natural/organic/synthetic-free cosmetics and beauty products.
Forget Sephora and Beauty.com—go green! These are the "Sephoras" of all-natural, organic and chemical-free cosmetics. There are lots of places to get these kinds of products, but these are some of my faves, and they offer variety/uniqueness and the bit of special, high-end sparkle that you might want holiday gifts to have. Fun sites to browse!
BONUS BEAUTY/SPA LINKS:  Health/vitamin online stores like luckyvitamin, iherb.com and Vitacost also have a nice selection of hair, skin, cosmetic and spa items, most very affordable.
---
---
Green Gift Guides
---
Do-it-Yourself eco gifts and wrap Pinterest Board!
http://www.pinterest.com/ecoartware/eco-gifts-wrapping/
(Do Americans really need to spend $2.5 billion a year on Christmas WRAP alone?!)
---
---
MAKE A CONTRIBUTION, GIVE A GIFT
There are many, many nonprofit sites where you can make a contribution in someone else's name as a gift. Almost any charity or cause will allow you to do this. I love microlending with KIVA because you can fund projects of all sizes to help sustain people all over the world—with just $25 you can be a philanthropist. Animal charities will often send a plush toy when you "adopt" an endangered species (and you can do this in a recipient's name).
As KIVA site says, "ASK FOR LOANS, NOT LOUNGEWEAR."
KIVA:   www.kiva.org/gifts/kiva-cards
DEFENDERS OF WILDLIFE GIFT GUIDE:  secure.defenders.org/site/SPageNavigator/wagc_homepage.html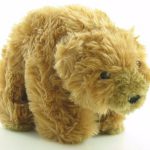 NATURE CONSERVANCY GIFT GUIDE:   gifts.nature.org/
---
And finally: check this out and take the pledge.

From Center for a New American Dream, who used to publish all my gift guides.
http://www.newdream.org/programs/beyond-consumerism/simplify-holidays
---
Shop judiciously, thoughtfully, consciously—give and give back!  HAPPY HOLIDAYS!
---
P.S. – If you'd like to financially support this labor of love, consider giving my music as a gift—gift downloads on CDbaby and iTunes are waste-free! (That goes for everyone else's music too—support independent artists is a great gift to the recipient AND the artist.)
Please share this guide freely and spread the awareness of voting with our dollars. Buy less—and when you do buy, buy as much recycled, organic, fair-made and local as you can. Thank you!