Hi, I'm Robyn
I help conscious, spiritual visionaries joyfully nourish a body and energy that's fit for big dreams, and an expression of who you most deeply are…
so you can live and serve fully, with ease and grace.

I help you confidently know what you need, and LOVE giving it to yourself. With the same passion and empowered choice that inspires your purpose.
Healthy becomes WHO YOU ARE, not a "plan to follow."

Feel good and look good while you do good….with a body-mind-spirit that's wholly nourished to give your best…for a long, strong time.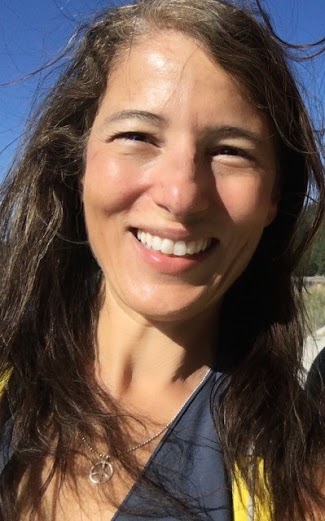 Work With Me
Let's do some healthy work (and play!) together.
I offer one-on-one coaching, training and mentoring; private wellness retreats; group programs; and Reiki healing. Bringing together decades as a health coach, fitness trainer, herbalist and spiritual practitioner, along with energy healing and a refreshing dose of common sense, I help you know what you really need—and reliably, lovingly give it to yourself. Joyfully, naturally, powerfully, gratefully.
Mentoring
Let me help you create and live a well-nourished, fully-charged life in which you eat, move, sleep, unwind, and care for yourself more generously in every way.
And do it all with a sense of joy, choice, privilege and gratitude—as the highest expression of who you are. When you generously nurture your well-being, you naturally get stronger, leaner, more energetic, and more resilient. You look and feel better, live more fully, and can give and receive freely. Age less, live more, and serve life.
Reiki
As a Reiki Level II practitioner, I work with clients on a wide range of physical and psycho-spiritual situations. Reiki is a beautiful, gentle energy healing modality that works equally well at a distance and as a hands-on practice. It can soothe and even eliminate pain, boost mood, and support healing outcomes. I also offer Reiki for your pets. Reiki can be integrated into coaching and mentoring, or offered as a standalone service.

Herbalist
Botanicals provide natural support for health and well-being. When combined with the Four Pillars of Nourishment (food, movement, rest, and unwind), they can accelerate and optimize healing. Robyn co-authored the plant medicine book Herbal Defense, a Warner Books bestseller, with her mentor/ teacher KP Khalsa. (Khalsa is founding faculty member of the Ayurvedic Sciences program at Bastyr University, and a faculty member in the Botanical Medicine Department at the National College of Natural Medicine.) She has been practicing herbal healing since the 1990s. Herbal consultations are available, and can also be integrated as part of long-term coaching.)
Retreats
Imagine a fall, winter or spring escape to warm dry air, a beautiful Airbnb in the magical Sonoran desert landscape, with a 24/7 coach, trainer, herbalist, reiki practitioner, meditation and yoga teacher and hiking guide by your side. Custom designed to address your areas of need and interests, you'll enjoy great food, profound conversation, nurturing movement, relaxation and healing. These retreats are wonderful kick-starts or resets for healthier living and rituals, and delightful grounding and deepening for long-term work already in process. Refresh, renew, recharge, rejuvenate and replenish!

What Clients Are Saying
I feel deeply fortunate to have worked with Robyn over the past few months: starting out as a participant in her JoyFuel course, and following this up with one-to-one sessions to deepen my burgeoning change around self-care. Like many people I know, I have struggled throughout my life with consistently putting self-care into practice, but during this time working with Robyn I have experienced a profound shift in this area.

Robyn speaks what I would call 'rare sense' – her insights and perspectives feel so wise and true that they should be widespread. Her model of self-care is simple to work with but also expansive, allowing exploration and change through so many levels of wellbeing. Along with the extraordinary clarity she brings to conversations around health and wellbeing, she also brings a non-judgmental gentleness and endless encouragement. Her focus on joy means that the process of change feels light and easeful, not heavy or dutiful. For me now, self-care decisions feel natural, based in a love and respect for myself and my body – and my body feels gentle and vibrant as a result.

My time working with Robyn has spanned challenging times, and I have found her throughout to be a voice of constructive positivity and deep comfort. She has accompanied me through some major life decisions relating to self-care with tenderness and non-judgmental clarity. She brings to her work a phenomenal range of skills and knowledge in the fields of personal training, nutrition, herbal medicine, meditation and reiki. You could call Robyn a 'One Stop Wellbeing Shop' – run with deep love, humanity, generosity, energy and expertise.

With her companionship and her example, I feel I am learning how to live more fully and more lovingly alongside all of life's joys and complexity.
---
I first reached out to Robyn after being diagnosed with severe osteoporosis at the age of 52. Given that I'd always been fairly health-conscious, the diagnosis came as a shock. After meeting with a few health care providers to explore conventional treatment approaches, I knew I wanted to take a different tack, one that would address not just my bones in isolation, but also the overall wellness of my mind, body and spirit.

As luck would have it, I came across a powerful article that Robyn had written about bringing a sense of the sacred to our self-care, and I knew I needed to speak with her. In our first meeting she was so knowledgeable, centered, kind, and reassuring that I signed up for her 8-session package, which I would wholeheartedly recommend if you're hoping to address any complex issues.

Robyn is impeccably professional, but also genuinely caring, supportive and generous. Her understanding of herbal medicine is deep and vast, and each session proved to be invaluable for helping me address not only the osteoporosis, but also more subtle wellness concerns that I had long overlooked. As I began to feel better physically, I noticed an increasing desire to take better care of my health and to lean into my spiritual growth, subtle changes which have rippled outward in lovely ways.

In some ways I'm at the beginning of a journey, bringing a new level of awareness to my daily experience. I can't imagine making any future health care decisions without first consulting Robyn. She's like the friend, sister or wise elder you always wish you'd had, guiding and accompanying you on a journey toward a healthier and happier you.
Robyn is more than just a health coach, she is a healer, teacher, mentor, and spiritual guide who is so needed, especially in these fast-moving, chaotic times we suddenly find ourselves in. Through our work together, I have matured from someone who only wanted to heal just enough to return to eating takeout, pizza, and cream puffs — to someone who actually wants to take care of myself and to gobble up life instead. I'm well on the path not just to healing physically but to maturing spiritually, as someone who joyfully and consciously chooses to do what's best for my body mind spirit so I can be ready and available to serve life and the highest good.

Audrey Wong
Long island city, ny
---
Robyn deflated all of the arguments, resistance and emotional issues about 'healthy eating' that kept me from fully committing myself to it. Nothing—even after 14 years of being a fitness instructor myself—reached me like the clarity, authenticity, and completeness of her approach. Before, food issues took up a lot of space and energy, and I got no results. Robyn totally reversed that: food is not a concern, and I have a whole lot of results. Losing 14 pounds of fat in the last two years is almost irrelevant compared to the emotional freedom and practical ease of just nourishing my body.
---
I was eating terribly, and suffering from low energy. Robyn's delicate yet masterful approach led to a total shift in my thinking. I had no idea this would occur. I thought I would just 'learn some stuff about healthy eating and exercise!' Applying her Conscious Inspiration practice plus her 'four pillars' revolutionized my approach to nutrition, exercise, and overall wellness. I have shifted to healthy eating and taking great care of myself because I care about myself. I have more energy, no headaches, I'm naturally more active, and I'm experiencing fat loss that had eluded me for years. I am delighted beyond measure. Robyn handed me the golden keys of knowledge and awareness that led to a much more vibrant life then I would have ever anticipated.
---
As a naturopathic doctor I was coming up against a wall when it came to making diet/exercise suggestions for my patients because I myself struggled with these things. The typical medical approach is to make diet and exercise seem like something you HAVE to do, totally lacking in passion or connection to the importance of taking care of oneself. Robyn's approach really digs in to who you are, what makes you tick, where your hang-ups are, and then provides sensible and easily digestible (no pun intended!) solutions to help you not just reach your goals but then maintain them. I can't recommend Robyn highly enough, and am so happy to be able to better nourish myself and my patient population!
Dr. Erin Hayford, ND
MAINE
---
When I think of people who have truly changed my life, you are among the few at the top of that list. Helping me regain my energy, vitality, and sanity…Helping me learn how to even do basic things like eat and sleep, lol… And for your wonderful friendship. The truth is I'll never be able to repay you for what you've done for me. I'm so grateful for you!