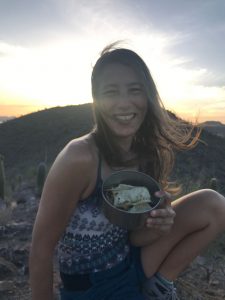 ROBYN LANDIS is an ACE-certified fitness professional, transformational health coach, bestselling author, nutritionist, herbalist, and Reiki healer. 
At the core of her work is a spiritual mentorship rooted in self-love and joyful self-nourishment as an act of service and devotion. This helps people happily, easily make choices that fuel what really matters most to them, so they achieve the body and energy that serves their highest self-expression.  She especially loves to support conscious, spiritual visionaries nourish their fullest selves so they can do their deepest and most aligned work.
Robyn synthesizes decades of study, research and practice to deliver her signature blend of science, spirit, and common sense—refreshingly free of hype, regimens, extremes, or concern for irrelevant "weight."
Her trademark Conscious Inspiration™ process has helped thousands overcome health-info confusion, overwhelm, and resistance—and break free of the toxic paradigm she calls Diet Thinking™.
Robyn's books (including Herbal Defense, co-written with one of the country's top plant medicine experts) have been published by Warner Books in five languages with a combined 200,000 copies in print. Her third book is on the way.
Since the 1990s, Robyn has vibrantly exemplified the potential she believes is our joyful birthright. She also tirelessly vaporizes destructive myths about health, fitness, and aging, and speaks passionately about how we can transform medicine and fitness culture to inspire people to be good to themselves—which is what self-care really is.
Robyn is also an award-winning songwriter and outspoken environmental advocate/writer.
Contact
520.314.0994
robyn @ robynlandis.net
PO Box 86442
Tucson, AZ 85713