Here is the recipe for my Spicy 
 Mexican Black Bean and "Chorizo" soup, made for hungry people and immune systems that need a little boost! Lots of cayenne, jalapeño, chili powder and garlic. Also of course black beans, plus El Burrito Soyrizo (this one's organic, some aren't), tomatoes and onion and cabbage and chard/kale/mustard green mix, sweet potatoes and carrots, mushrooms and corn. And even beets! Red, fiery and also a tiny bit naturally sweet. Sooooooo good with those Mesquite Green Chile Corn Muffins I made the day before…recipe to come!
This is easy to make, a one-pot wonder, and tastes better as the days go on and those flavors mingle and deepen!
Make some today and warm up your kitchen and your insides! Chilies are great to boost immunity (and onion and garlic always is too). The rest of the veggies provide a diverse smorgasbord of helper vitamins and minerals too, and phytonutrients via the color-rich compounds in these food (flavonoids, carotenoids, polyphenols, sulfur-containing compounds and more).  Beets are cleansing. It's just a massive nutrient boost in a bowl—you don't need to even think about that if it doesn't jazz you, though; just ENJOY it!
Spicy Mexican Black Bean and "Chorizo" Soup
I used (all ingredients organic where applicable):
One large red or yellow onion, chopped
Six to eight large garlic cloves, chopped
One large red pepper, preferably roasted (but OK if not)
1 to 2 cups of chopped mixed mushrooms – I like shiitake and crimini
1 cup cooked corn
One large carrot, sliced
One large sweet potato, about 8 ounces, cut into cubes (I like yellow, but orange yam is fine)
Yellow and green zucchini, one medium each
One can diced fire-roasted or "garlic and onion" diced tomatoes
One cup frozen or fresh cooked beets
Two cups cooked organic black beans – kidney beans are also great (can pre-cook whole beans or used canned)
One container no-chicken, veggie, or mushroom broth/stock
About 4 ounces coarsely chopped chard, kale, or other favorite greens
1 tablespoon olive oil, walnut, or avocado oil
About 3 ounces El Burrito Soyrizo vegan "chorizo " (or substitute your favorite "ground meat")
1 to 2 teaspoons each (to taste) cumin powder, chili powder, jalapeño powder, and smoked chipotle seasoning powder
Salt and pepper to taste
 In a large heavy bottomed soup pot or Dutch oven, sauté the onion and garlic in the oil and a bit of broth
until soft. Add the mushrooms and a little more broth and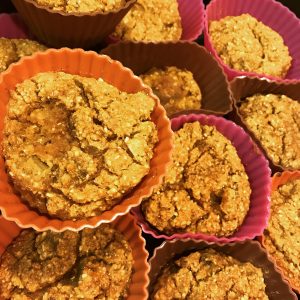 sauté until soft. Add the carrot and pepper and sauté until soft. Add the sweet potato and enough broth to cover and cook for five more minutes.
Add the Soyrizo or crumbles/ground stuff or other sausage (if using soy, I recommend organic only), and about half of the remaining broth and cook for a few more minutes. Add the corn, zucchini, beans, tomatoes, and the rest of the broth and add seasonings. Bring to a boil, then simmer until sweet potatoes are soft. Put the greens in for the last five minutes just so they wilt.
Serve topped with fresh cilantro if available. Great sides for this include cornbread/corn muffins, avocado toast, or garlic toast!